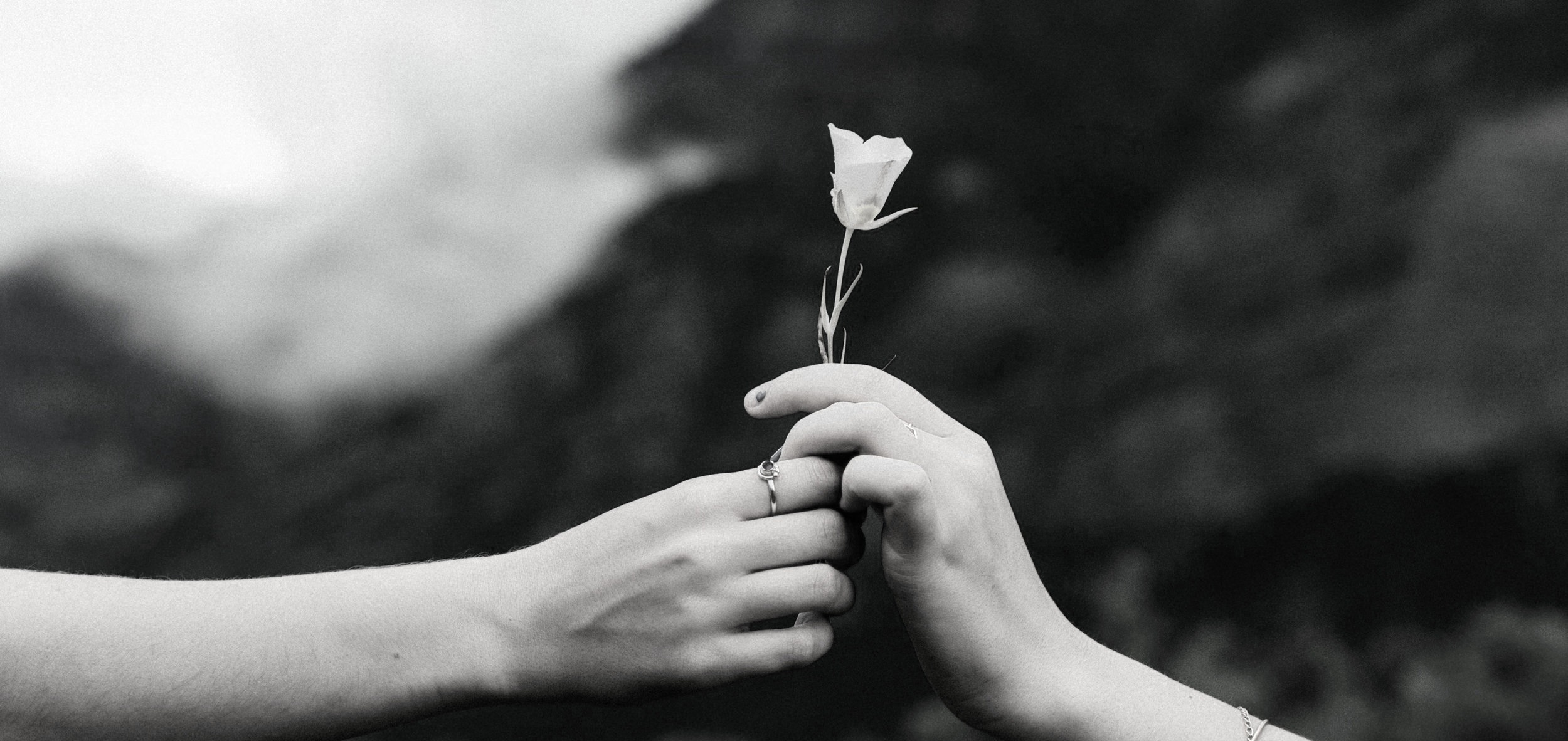 8 weeks that will transform your sex life & deepen your love.
* Special Inaugural Program *
Launches January 22, 2019
Be part of the revolutionary 8-week online course that will transform your sex and your sexual relationship forever. Whether you want to jump-start your sex life or elevate it to new heights, whether you're coupled or desiring partnership, you will experience life-changing shifts that will help you feel more confident, open and intimate with a partner.
Each week, I take you through a step-by-step process to help you rekindle sexual desire and see significant changes in how you relate sexually to your partner. This isn't merely about concepts. I guide you through exercises to help you shift your sex life — not just talk about it.
* PLUS: the inaugural program has extra bonuses to get personalized support to deepen your transformation!
A PROVEN METHOD TO DEEPEN YOUR LOVE, STRENGTHEN YOUR CONNECTION AND HEIGHTEN YOUR SEXUAL INTIMACY.
When it comes to sex in long-term relationships, what I know from working with hundreds of couples is:
No matter how much love you share or how attracted you feel, your sex life will change over time. If you are unprepared, you might end up avoiding sex or blaming each other instead of growing together.

Sexual relationships are living and breathing entities that require attention, love, nourishment — and clean-up too. Like a puppy! If you're looking for extraordinary sexual intimacy, you have to devote time and energy to it.

Sexual "problems" such as loss of desire, painful sex, or a sexless marriage are fertilizers for creating "amazing sex," rather than impediments to such. When you shift your attitude, you will reap results.

Having great sex does not automatically yield a great sexual relationship in the long-term. Even if you've had a great sex in your relationship, it takes a different set of skills to keep the sexual passion going for decades to come.
Join me in this 8-week online program to discover your way back to each other — in the bedroom and in your hearts.

Get $150 off regular price + over $1K in bonuses
REGARDLESS IF YOU'RE IN A SEXUAL DROUGHT OR WANT MORE, YOU WILL ESTABLISH A MORE INTIMATE AND PASSIONATE EROTIC LIFE.
When you experience deep sexual intimacy with your partner, you experience a transformation. Your face glows, your body tingles, and your heart sings. You feel connected to each other. Disagreements don't seem to matter. And you feel like a couple, experiencing life from a place of togetherness. Join this course to transform your relationship into the passionate love affair you know it can be for decades to come.
Grow your relationship

Elevate your sex life with more connection and passion

Model healthy intimacy, sexuality and affection to your children
This exceptional experiential 8-week online course offers a cost-effective way to understand, attend to and most importantly, shift the challenges in your sexual relationship in the privacy and comfort of your own home.
It is ideal for new couples, established couples, new parents, as well as single women and men preparing for deeper partnered sexual intimacy. I do my best to make this course applicable to every person, regardless of sexual orientation.
IN THIS COURSE, YOU'LL LEARN TO:
Even when you're disagreeing about sex, communicate effectively, lovingly, and in a way that turns up the heat in your relationship

No matter what you've been through in the past, experience reliable ways to create emotional safety, so you can open up sexually with your partner.

When you've tried everything, remove the blinders that keep you from seeing what else is possible in relationship and take action that brings change.

More and better sex, obviously! Whether it's overcoming issues in the bedroom or elevating sex to new heights, discover ways to experience deeper sexual and sensual pleasure.

Open to and access relaxation, pleasure and arousal in all parts of you – body, mind, heart, and soul — however hard it might have been for you before.

Confidently communicate your desires and sexual passion with your partner, even when it feels hard to say what you really want.

However busy your life is, turn ordinary situations (even at the end of a busy day) into passionate fire starters.

Transform sex that feels like work to one that fuels all areas of your life!
HOW THE COURSE WORKS:
This program is designed with the three critical elements of behavioral change in mind: awareness of current behaviors, inner change, and new actions that create new patterns — plus personalized support.
Each week:
You will receive weekly video trainings, ranging 15-30 minutes in length, to watch on your own on a topic of the week.
You will be prompted to reflect and integrate the material into your life with worksheets and support materials.
You will get practical, short exercises or "sexy challenges" to transform your relationship — not merely talk about changing it — and ways to keep you accountable
And during this special launch, you will get personalized support to create the shifts you desire:
BONUS: LIVE weekly office hours where I answer your questions on applying the material to your life

EXTRA BONUS: 1-hour private breakthrough coaching session with me to tackle your hardest challenges
Learn what to expect from the course and how to get the most out of your experience

Understand why the intensity of your sexual relationship has waned and the steps to bring back the spark

Set yourself up for success on this journey with practices to keep you on track
Understand the anatomy of connection and how to bring it back

Learn the most important tool for intimacy: how to communicate in a way that brings your closer — whatever the topic — so you can break free of the endless cycles of he said/she said miscommunication that keep you apart from your partner
Understand the role of desire in a long-term sexual relationship and the quality of sex

Learn the power of desire and how to cultivate it — no matter the situation

Practice exercises for kindling the flame of passion in your relationship
What is arousal, how it differs for men and women, and its role in the quality of sex — and your relationship

7 concepts that lead to higher arousal and more connected sex

How to avoid "reverse sexual passion" that kills your sexual experience

Understand each other's erotic accelerators and brakes to get to deeper arousal more easily and avoid disappointment
The anatomy class that you didn't have in high school … all about sexual pleasure

Understand the inner workings of a woman's sexual anatomy and how to heighten her sexual pleasure and desire

How to expand men's capacity for multiple orgasms and delayed ejaculation for longer sexual enjoyment for both
Learn how play can enhance your connection and sexual experience

Understand the role of emotional risk-taking in a long-term relationship and the quality of your sex life

Explore how to create an "orgasmic state" in your relationship — in addition to a great orgasm — by letting yourself play

Understand your and your partner's erotic accelerators and breaks so you can get to deeper arousal, more easily (and avoid pitfalls that kill sexual passion)
Understand the natural evolution of erotic desire in a long-term relationship and how to ride the waves through the decades

Learn erotic sparks that will build your sexual connection and keep the spark going over time

How to explore the peaks and valleys of sexual arousal for longer and deeper pleasurable experience and intense climax
How to stay in flow

How to troubleshoot falling into bad patterns

How to stay on track to building sexual desire and passion
ALL OF THIS + PLUS $1K IN BONUSES:
BONUS #1: Two 30-minute videos — one for women and one for men — with specific practices to help you build your sexual energy and arousal (valued at $100)
BONUS #2: One 1-hour personalized breakthrough coaching session with me to support your transformation (valued at $250)
BONUS #3: Weekly Office Hours to can ask (anonymous) questions on how to apply this material to your life and relationship (valued at $750)
Join this special inaugural online course to transform your sex life.
GET THE COURSE + MORE THAN $1K OF BONUSES
Irene Fehr, MA, CPCC brings years of experience in sex and intimacy coaching, relationship work, Somatic Experiencing trauma resolution work, and other mindfulness methodologies — along with personal experience transforming out of a sexless marriage – to empower couples to create thriving monogamous sexual relationships for decades to come.
Having struggled with losing her libido in her marriage, Irene embarked on a journey to not only understand herself but also become an expert in women's bodies and libido and develop a proven method to help couples thrive sexually in a committed relationship.
With her passion for connection, her mad philosopher Ivy League-trained research skills, and her gift of creating a safe and compassionate space for growth, Irene created a revolutionary approach to making sex work in long-term relationships. Learn more about Irene Fehr.
WHO IS THIS COURSE FOR?
This program is especially helpful for:
Couples in a loving and secure relationship, but who are having little or no sex with each other

Established couples who share deep love and commitment, but who are stuck in power struggles, hurt and resentment about sex

New couples embarking on a committed relationship, wanting to build a solid foundation for years to come

New parents struggling to find time for themselves and each other amidst family pressures

Couples and individuals interested in personal growth and transformation through intimate connection and sex

Couples and individuals unsure of how to speak openly about their sexual desires and fears, which leads to withdrawing and less intimacy

Women struggling with sex and intimacy while adjusting to physical changes due to childbirth, menopause, or illness such as breast cancer

Couples seeking more freedom, ease and play in their lovemaking
NOTE: I do my very best to make this course accessible to everyone, no matter sexual orientation or gender.

Get Irene's expertise, guidance & experience
IN THE PRIVACY OF YOUR OWN HOME
WHAT'S DIFFERENT ABOUT MY APPROACH?
Old Paradigm
which focuses on …
Creating good sex

Date nights to revive passion

Using external elements to add excitement to your sex life

Toys to inspire experimentation

Fantasy to deepen sexual passion

Building sexual attraction

Opening up the relationship for more excitement

Orgasm-driven sex

Using hormone-replacement therapies or other medications to intensify sexual desire and experience
New Paradigm (my proven approach)
which focuses on …
Creating a sustainable sexual relationship that will grow and evolve in pleasure and intimacy over the decades

Sex that's based on intimacy through connection — "connection sex" — rather than moments of sexual attraction or urges

Cultivating sexual desire and its power to bring you closer together, instead of relying on hormonal surges

Building closeness while also fostering differentiation

Listening to your body and your own erotic language to create authentic sexual expression

Taking risks in vulnerability and openness
What My Clients Have to Say
"Our sex life was good, but we were both just going through the motions to make each other orgasm. We love each other, we have a great relationship, and we were naturally apprehensive of rocking the boat. But it ended up exactly what we needed! With Irene's help, we reached the kind of sex life that we look forward to — really look forward to, every night! Both of us think about sex more. And get this: we went from being serious workaholics to planning our weekends and evenings around sex. We loved Irene's focus on creating a sexual relationship that rocks and makes us closer, not just good sex, because we want this to last."
"We are the closest people in the world to each other, but sex has always been hard. We both felt shy with our desires and never really talked sex at all, so we became roommates. Classic story, right. Not anymore! We both learned how to access our desires and express them in a playful and authentic way. The biggest breakthrough was about giving ourselves permission to really linger in pleasure, to receive from each other and not to rush to orgasm. It's like we created a better version of the "honeymoon" phase that's more adult-like and fulfilling, not just merely hot. And we get to be role models of healthy sexuality and intimacy to our two kids too, which is truly priceless."
Rekindle sexual intimacy and shape the trajectory
of your relationship for decades to come
Join this revolutionary course today!
+ Q: How do I access the course?
Starting January 8, 2019, upon registration and payment, you will receive an email with your personal login information to access the course. The content for the first week is pre-recorded and available for immediate access.
SYSTEM REQUIREMENTS: Any modern web browser running on a personal computer, tablet, or mobile phone.
+ Q: If participating with my partner, do we need to register for two courses?
One registration is good for both you and your partner to participate.
+ Q: What if I want to rekindle sexual intimacy but my partner is not on-board. Can I take this course without them?
ABSOLUTELY! Even if you're taking this course on your own, the skills that you learn and put into practice will have a huge impact on your relationship. A relationship is a dance – if you alter your behavior and actions, you will inevitably change the relational dynamic as well.
Each step along the way offers guidance for how you can invite your partner to participate with you – or to simply incorporate what you're learning on your own in a way that still benefits your relationship.
Also, recordings of each class will be available to you, so when your partner notices the changes and wants to join, you can send them to the recordings and do the program together.
+ Q: Can I take the course if I'm single?
YES! While the course is designed primarily for couples who are currently in relationships, the principles I teach will help you when you enter a relationship. And it will give you a way of knowing if someone you meet or are dating is actually ready and able to have the kind of sexual relationship with you that you want. And this material will be available in the recordings, for you and your future partner to do together.
+ Q: Will I get personal advice and coaching from Irene?
YES! You will have an opportunity to join a weekly Q&A call to ask questions on how to apply this material into your life and relationship.
You will also get weekly feedback forms to ask your questions that I will address in the Q&A calls and via additional videos.
In the inaugural program, you will also get a BONUS 1:1 breakthrough coaching session with Irene where you can go deeper into addressing what is most challenging for you.
+ Q: Does Irene or her team have access to our worksheet answers or is everything fully confidential??
Your participation in the program is completely confidential. There is no requirement to submit any work back to Irene. Additionally, the Q&A calls are completely anonymous as well.
+ Q: If I am a therapist or relationship coach, will this be helpful for my practice?
Absolutely! I have put together a system that helps committed couples break through sexual challenges to deeper sexual expression and love. This framework will definitely help you figure out what's going on with your clients and give you more tools for helping your clients in their own relationships. And it will help you in your own relationship as well. Unfortunately, I am not offering CE's for this course at this time.
+ Q: I am in a same-sex relationship. Does your material work for all sexual orientations?
This course speaks to both heterosexual and same-sex couples in describing the anatomy of intimacy and the emotional dynamics of a long-term sexual relationship. I do my very best to make this course accessible to EVERYONE, no matter your sexual orientation or gender by focus on who you are, your needs and desires, and what works for you.
+ Q: Do I have to do this program all at once?
To help you get the most out of this process and create a breakthrough, this program is designed to be taken in sequence over 8 weeks.
+ Q: What is the expected time commitment?
Expect to spend an hour on watching videos and at least 15 minutes a day on "pleasure-work" associated with the course. The more time you spend with each other and the material, the more you will get out of the course — and your relationship.
+ Q: What's your cancellation policy and can I get a refund?
30-DAY MONEY BACK GUARANTEE

Take this revolutionary course for lifetime of success